Breast Feeding Support 
Breastfeeding can instinctive for baby but is often something that women & babies need to learn. Getting off to a good start is essential. Having a breastfeeding consultation during pregnancy or straight after your baby is born is ideal and will enable you to prepare for a rewarding and empowering relationship with your new baby. You may need just one visit or feel a couple of visits would benefit you. You can visit me at the mum and baby hub or in your home. We can help observe your babies latch on the breast and offer suggested positions and tips to make feeding your baby easier. if breast feeding is painful there is usually a problem with latch or possible tongue tie.
Tongue Tie
The term actually refers to a condition where the tongue remains more anchored to the bottom of the mouth than it should be, restricting movement. Babies and children with this condition have a short lingual frenulum (the piece of skin that joins the tongue to the floor of the mouth) and it may or may not cause problems with breast feeding.
It may have been picked up by your midwife or health visitor or you may have noticed it yourself. You may have noticed it when your baby is crying or may have difficulty latching the baby onto your breast.Babies are often unsettled, windy and frequent feeders.Unfortunately, Tongue tie can be over-diagnosed, un-diagnosed and misdiagnosed.  Why?  Because there just aren't that many trained professionals around.  As a registered Lactation Consultant and member of the Association of Tongue Tie Practitioners i can do a thorough examination of your baby
Treatment
After assessment and if deemed a problem we can discuss division .If the tie is a visible thin membrane we can divide this at your appointment If the tie is thought to be complex or sub mucousal I will refer you to Southampton General Hospital for division . Not all tongue ties are a problem and can be left alone. If you are having difficulty with breast feeding it may help to have the tongue tie divided (cut).
After a discussion  if we  feel you and your baby would benefit from the tongue tie being cut I can do it for you in your home or at my mother and baby hub . I will always try and divide the tongue tie within 24 hrs of notification.
Upper lip tie 
Babies with upper lip tie and  who flange the top lip are doing so because they are compensating for a shallow latch due to poor positioning or a tongue tie. They are using the top lip to hang onto and compress the breast. Obviously if the top lip is tied the baby will find it harder to employ the lip to compensate for the tongue tie. However, if the tongue-tie is divided the need to flange the lip will be eliminated and the presence of a lip tie will become irrelevant. Currently there is no published research to support that lip ties are associated with feeding issues.Currently there is no published evidence supporting a link between breastfeeding issues and lip tie. NICE have not issued any guidance on this issue, and therefore, training is not available in the UK in lip tie division for practitioners.The idea that upper lips ties are significant and need to be treated seems to originate largely from the United States where dentists perform many of the tongue-tie divisions and increasingly divide upper lip ties at the same time. Dentists initially appear to have developed an interest in upper lip tie because it can predispose breastfed babies to dental decay if they continue to breastfeed through the night once teeth come in. The tie can act as a pocket where milk can pool and cause decay. (E. Kernerman IBCLC, Live Tongue-tie Webinar, 3/4/14).The strongest indications for treating a lip tie seem to be to prevent dental decay or gaps in the front teeth when adult teeth come through. Some dentists in the UK are starting to refer older children for treatment before orthodontic work. Please speak to your dentist for more info
Prices at the You & Your Baby Hub in Eastney Community Centre, Bransbury Park 
Consultation, assessment and division of tongue tie £135 Approx. 1.5 hrs 
A mother and baby breast feeding consultation, advice and support at the hub £70 -approx. 1.5 hrs
If a tongue tie is diagnosed at this visit and divided, it will be a further £65 .Total £135
Referral to NHS Hospital will be £10 if complex or very deep 
Follow up appointment £50
Redivision of tongue tie £70
Ante natal breast feeding consultation £75
Bank holidays or  consultations after 7 pm will incur a further £25
Entrance is to the rear of Eastney Community Centre, you can enter via the Garden café of through the gates at the side of the café.
Payment in full at visit please. Bank transfer, cash or PayPal 
---
Prices in your home -Portsmouth area 
A mother and baby breast feeding consultation in your home £90.

If a tongue tie is diagnosed and divided at this visit it will be a further £70 Total £160

A mother and baby breast feeding consultation, assessment and division of tongue tie £160 
Referral to NHS Hospital £10 if complex or very deep
 Follow up appointment £90
Redivision of tongue tie and consultation £80
Bank holidays or consultations after 7 pm will incur a further £25
Ante natal breast feeding consultation £90
Payment in full at visit please. Bank transfer Cash or Pay pal 
Travel outside Portsmouth area over 5 miles away will incur a charge or 50p per mile each away
---
Full professional Liability Insurance with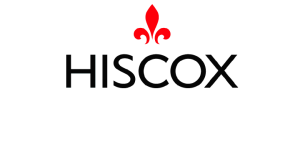 Monday
10-12 am in the Nursery .New Mums Group Babies - crawling . Advice, support , friendship and baby weigh in .FREE  Drop in You can have your baby weighed or just pop by for feeding or baby advice by the lactation consultant.
1.2.30pm Lone parent support -in Retreat till August, see free groups page for venues after this 
Tuesday
 Tue Morning Baby massage in the nursery with Julie. Please book online
Tue evening pregnancy Pilates at Roko Health Club-Book online 
 Wednesday
Osteopath Treatments for mother and baby with Elaine Elkington, Registered Osteopath 07770 606 359-Held in the Nursery
Thursday
09.45-10.15 Parent + baby aqua fit £5.50 Roko Drop in - see calendar to ensure class is on 
10.30-11.15  Aqua natal at Roko  Copnor Rd. 10.30am in the pool 11.40-12.15  chat in the lounge £5.50 Non members welcome.Free parking-Drop in
Aug 1 st 1-2.30 Baby led weaning- see book a course for info
Baby Sensory with Emily in the nursery
Friday
PostNatal Pilates and Play at Roko 10.45-11.45 £8 drop in 
Saturday 
Sept 7th 10-2pm Hypnobirthing workshop. Nutbourne See book a course for more info
1-2-1 Lactation/midwifery support available on request please e mail julie@youandyourbaby.org
If you are a small group of mums, Julie can tailor a class especially for you so you can have your classes together. Retreat/nursery occasionally available for hourly hire, contact us below for more info.
If you are looking for information on a pregnancy related service that isn't listed here please contact us via the form below.