We are situated at the rear of Eastney community centre Bransbury Park You will find an entrance clearly signposted. The Nursery is as you come through the doors. The Retreat can be reached via the cafe ,you can enter at the front or back of the building.The You and your baby hub is a place for pregnant and new mothers to get advice, support and friendship. Cafe on site 10-3 pm
More info re groups further down the page
Julie Osborne is doing mum massage on Fridays in the Nursery – see website for more info
Emily form Baby sensory is also in the Nursery on a Thu Please click on link
https://www.babysensory.com/portsmouth/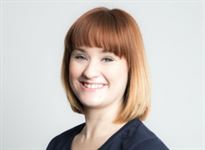 Baby Sensory Portsmouth
07794258543portsmouth@babysensory.co.uk
Rebecca Peck Artist is in the Nursery on Mondays 10-12 when baby group is on .
  Framed casts £40 Hand/foot cast £25  Tel  07834 687073 for more info
If you are a small group of mums, Julie can tailor a class esp for you so you can have your classes together.Retreat/nursery occasionally available for hourly hire .
Monthly Baby first aid class and baby led weaning chat
Monday
10-12 am in the Nursery .New Mums Group Babies up to 20 weeks old. Advice, support , friendship and baby weigh in .£4 Drop in
10-12 Rebecca Peck is in the nursery at the mum and baby group and available for hand/foot casts
Tuesday
Respond course runs-This is a free 7 week course for any mothers suffering with low mood or anxiety. you will need to be assessed and booked onto the course. For more info e mail/call Julie or see Talking change website Respond Course
Wednesday
10.30-12 Post Natal Pilates and recovery Course. 6 week course booked on line to help the new mum get started in light exercise .Aimed at abs, pelvic floor and back care.
Sarah Zaki Osteopath is in the nursery, to book an apt for you or your baby  please call Sarah  07968 863171
6.30 -8pm Pregnancy Pilates and birth preparation .inc deep relaxation Book on line 5 week course
Thursday
09.45-10.15 Parent + baby aqua fit £5
10.30-11.15  Aqua natal at Roko  Copnor Rd. 10.30am in the pool 11.40-12.15  chat in the lounge £5.50 Non members welcome.Free parking-Drop in
Baby Sensory with Emily
Friday 
Julie Osborne sports Massage Therapist is in Nursery . Mums can bring their baby or come with a group of friends and look after each others babies .Foe more info
Mummyandsportsmassage@gmail.com
Saturday 
Monthly labour and birth couples workshops
.