We are situated at the rear of Eastney Community Centre Bransbury Park. You will find our entrance clearly signposted. The Nursery is up the stairs to the right as you come through the pram park. The Retreat can be reached via the café, you can enter at the front or back of the building. You and Your Baby hub is a place for pregnant and new mothers to get advice, support and friendship. Café on site 10-3 pm, more info regroups is below.Roamy Hunt Baby wearing consultant will be in the Retreat 11.45-1pm
( Term Time) £5 more info on website -see main page
Baby Sensory Portsmouth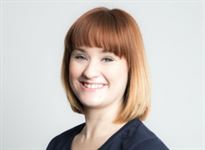 Emily from Baby Sensory is also in the Nursery on a Thursday, click below to book:
https://www.babysensory.com/portsmouth/   07794258543 portsmouth@babysensory.co.uk
Monday
10-12 am in the Nursery .New Mums Group Babies up to 20 weeks old. Advice, support , friendship and baby weigh in .£4 Drop in
       11.45-1pm Roamy Hunt -Baby wearing Consultant is in the lounge £5
Tuesday
    Baby massage with Julie 
Wednesday
10.30-12 Post Natal Pilates and recovery Course. 6 week course booked on line to help the new mum get started in light exercise .Aimed at abs, pelvic floor and back care.
Osteopath Treatments for mother and baby with Elaine Elkington, Registered Osteopath 07770 606 359-Held in the Nursery
6.30 -8pm Pregnancy Pilates and birth preparation .inc deep relaxation Book on line 5 week course
Thursday
09.45-10.15 Parent + baby aqua fit £5.50
10.30-11.15  Aqua natal at Roko  Copnor Rd. 10.30am in the pool 11.40-12.15  chat in the lounge £5.50 Non members welcome.Free parking-Drop in
Baby Sensory with Emily
Friday Baby Massage /first Aid 
Saturday 
Monthly labour and birth couples workshops
If you are a small group of mums, Julie can tailor a class especially for you so you can have your classes together. Retreat/nursery occasionally available for hourly hire, contact us for more info.